I joined a game jam for game in a week. I made a cool ghost fighting game with funny little animations.
The game jam ran for a week and was called Game In A Week #2 (GIAW). It had a really nice discord chat for us to use.
The game is called Sacrifice and Vengence. And yes, I know you should spell it vengeance. But this is my game, so I am taking some liberties.
I learned a lot about the game engine and working to make a deadline. I worked with a talented fellow named Yag over twitch to create the awesome music.
The game is very short and I got in a lot of things in the very last minute, but I am glad I was able to make the game.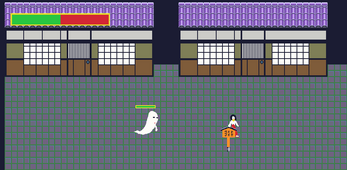 Download it and give me a rating!